Highlights extra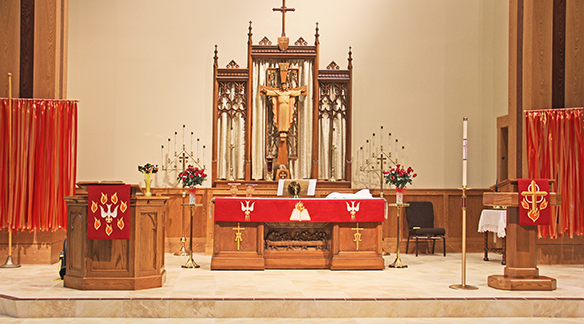 What is Pentecost?
The Birthday of the Church
Many folks wear their Packer, Brewers or Bucks gear to support the Wisconsin sports teams. So, on Pentecost Saturday June 4th & Sunday June 5th, let us as Lutherans (and other) Christians trade in their gear for the color of RED.
Why is it customary to wear red on Pentecost?
Wearing red represents the tongues of flame that rested upon the disciples as the Holy Spirit was poured out upon the first followers of Jesus. Together, we will celebrate that the Holy Spirit continues to breathe life into the church, and we continue to proclaim the mighty acts of God to all the world! In the celebration of Pentecost, our simple traditions highlight the extraordinary connection we have with our brothers and sisters around the world and throughout history because of the one Spirit whom God has given us. This truly is a heritage well worth celebrating!