Dorcas Circle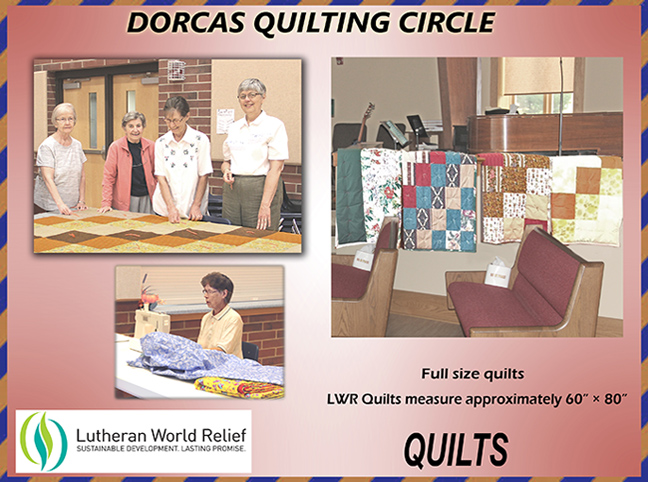 Meets the 3rd Wednesday of the month at Immanuel-Trinity Lutheran Church.
Dorcas Quilting meets 8:30 to approximately 12:00 noon in the Gym.
This circle meets to assemble and sew quilts. They assemble, tie, and finish the quilts. All the quilts are made from donated materials.
If, you are a quilter you are welcome to come join this group of ladies who are dedicated to the art of quilting.
If you don't know how to sew, come anyway - you can cut squares, you can tie finished quilts, or you can just come for fellowship and conversation. This group is casual and friendly.
Completed quilts are donated to Lutheran World Relief and to local area shelters.