Women of the ELCA

WELCA-Women of the ELCA
Mission:
The mission of Women of the Evangelical Lutheran Church in America is to mobilize women to act boldly on their faith in Jesus Christ.

Purpose statement:
"As a community of women created in the image of God, called to discipleship in Jesus Christ, and empowered by the Holy Spirit. We commit ourselves to grow in faith, affirm our gifts, support one another in our callings, engage in ministry and action, and promote healing and wholeness in the church, the society and the world."
Membership
All women of Immanuel-Trinity are encouraged and invited to share their gifts through leadership, committee work, circles and attendance at special events of the church. The leadership committee meets the Tuesday before the first Thursday of each month at 8:30 a.m.. at Immanuel-Trinity Lutheran Church.
Publications:
Updates and announcements for women's events and activities will be found in the m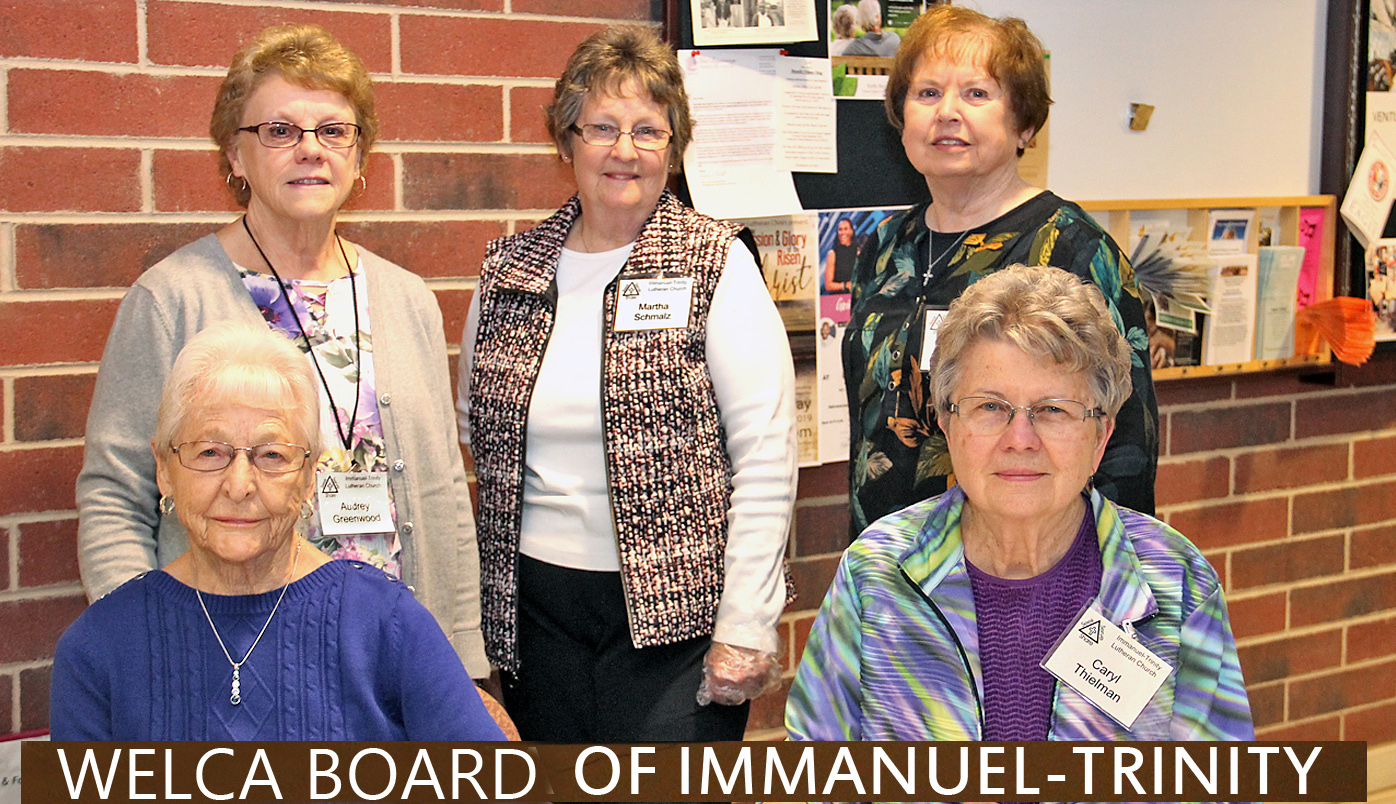 onthly newsletter
"The Beacon".
Action programs and activities:
There are three Circles that meet once a month for activities related to each Circle and including bible study and fellowship. Immanuel-Trinity's Circles are
Chancel Guild,
Deborah Circle
and
Dorcas Quilting
. Each has their own web page, assessable by clicking on each listed on the left column of this page.
All circles are open for membership to all ladies of the church to provide means of fellowship and outlets for compassionate Christian service.