Thanksgiving Dinner
2020 THANKSGIVING MEAL UPDATE
Every year on Thanksgiving Day Immanuel- Trinity has hosted a full sit-down Thanksgiving meal for up to approximately 300 people. Also meals were available to be delivered and picked up at church. These meals and services have all been provided by volunteers in the church and from the community, and food from local organizations and church members.
This year instead of Immanuel-Trinity's Annual Thanksgiving Meal, we are asking for donations.
Donations will then be brought to the Salvation Army.
Please feel free to drop off the donations at church:
Mon-Thurs: 8:30am-2:30pm
Friday: 8:30pm-12:30pm
Sundays at the outdoor worship service at 9:30am
1st and 3rd Sunday of the month from 10am-12noon at the drive thru communion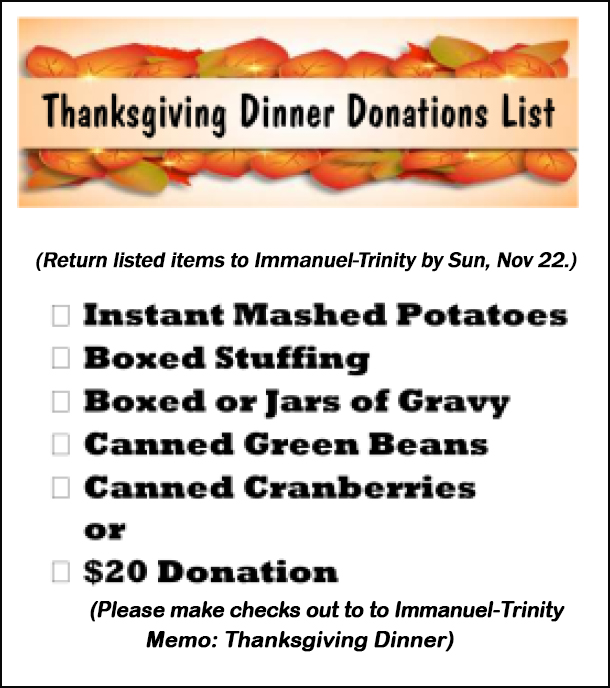 You can click on the picture for a printable check off list.