Communion/Home Communion
Communion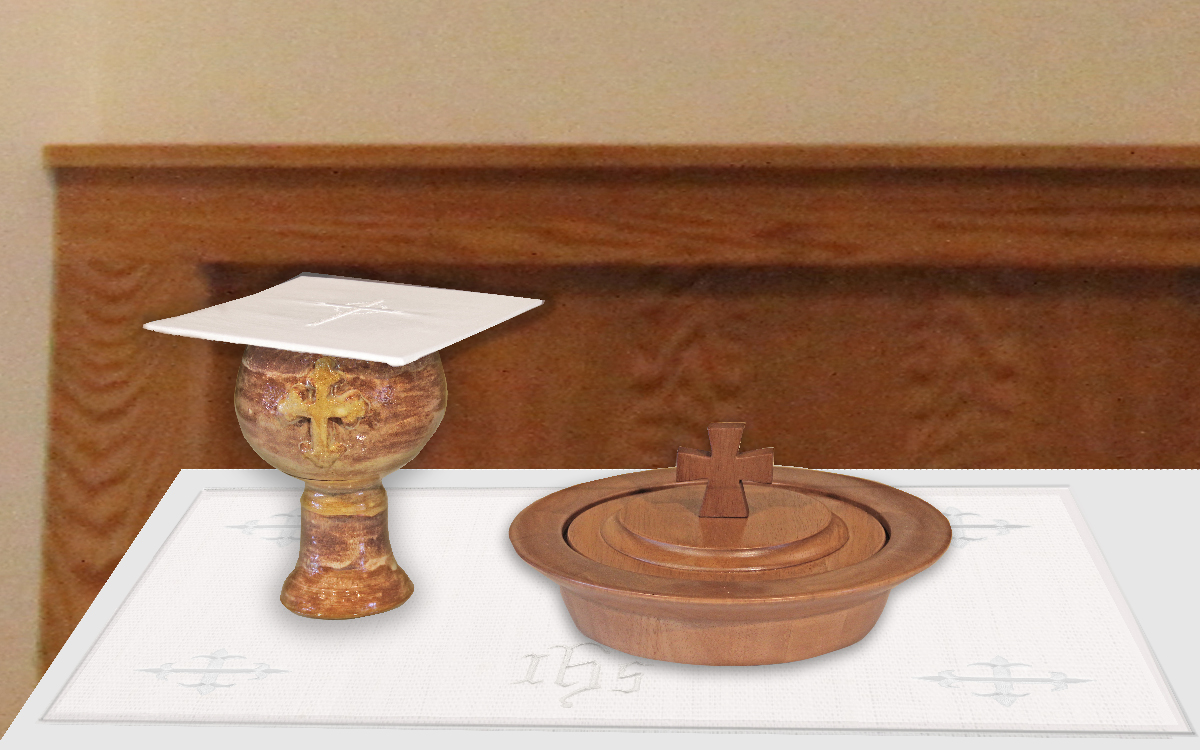 Our table is open to all people! Non-communing children receive a blessing. Instruction for First Communion occurs at the end of 3rd grade (just prior to the age at which children are consistently in worship).
Communion is offered as part of our Saturday and Sunday liturgy at all services on the first week and the third week of each month. It may be by intinction (dipping the bread into the wine or grape juice) in a continuous procession forward by worshippers or as separate elements at the Communion rail. The ushers will direct you. If you have any questions about Communion, ask the ushers or any member. They will be glad to help you.
We believe that God's gift of his body and blood are given freely to all believers. We welcome those who desire to come forward to receive this sacrament. Worshippers who are physically unable to come forward may receive communion in their pew. Please let an usher know if you wish to receive communion at your seat.

HOME COMMUNION

At Immanuel-Trinity we recognize that some people cannot get to church as often as they would like. A team of lay members take communion once a month to these people who may have health problems or who due to circumstances are unable to leave their own homes to come to church.
We offer "Home Communion" every month. Lay members of Immanuel-Trinity take the communion from our altar to the people that would like to commune.
If you're homebound and would like to receive Communion at home on a regular basis, please call the church office at 921-4545 and let us know.
Next "Home Communion" to our homebound has been postponed until further notice.