Highlights extra
Item No 1 Congregation Informational Meeting
Congregational members, Please attend our quarterly
CONGREGATION INFORMATIONAL MEETING
that fits your schedule.
Same information will be given at each date
Saturday, April 21, 2018 at 6:40 P.M. in the Conference room .
Sunday, April 22, 2018 at 9:30 A.M. in the gym.
***************************************************
Item No 2 Pray Gratefully Event
April 29, 2018 will be the first of three events celebrating our Growing In Faith. We will be focusing on Pray Gratefully. Of course there will be a fellowship time featuring pie, ice cream and conversation as we explore Growing in Faith together on Sunday at 6:00 P.M. In the Gym.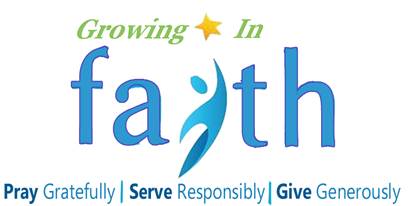 Pray Gratefully | Serve Responsibly | Give Generously
Immanuel-Trinity's 2018 year long focus will be on Growing in Faith and how these emphases strengthen our mission to SEEK, SHARE and SERVE.
Pray Gratefully - Give thanks to the Lord, for he is good! His faithful love endures forever. -Psalm 107:1 (NLT)

Serve Responsibly -"Honor Christ and put others first" (Ephesians 5.27)

Give Generously- "You will be enriched in every way so that you can be generous on every occasion, and through us your generosity will result in thanksgiving to God. (Corinthians 9:11)
All Members of Immanuel-Trinity!
Please Mark Your calendar for April 29 at 6:00 P.M. to attend this Pray Gratefully event.