Highlights extra
GOD'S work. Our hands – Project
It's time to start thinking about our "Green Thumb Project" again this year. We have been taking growing plants to the Lutheran Campus Ministry at UW-Oshkosh for the incoming freshmen students in the fall.
HELP US MINISTER IN A WELCOMING WAY
Here's what you do.....
Create small houseplants, have your plants ready by Mid-August.
Label each plant type with its name, church, address and bring to Church.
Please DO NOT BRING BEFORE FRIDAY, AUGUST 25, 2017.
Our Youth will deliver them soon after August 27th.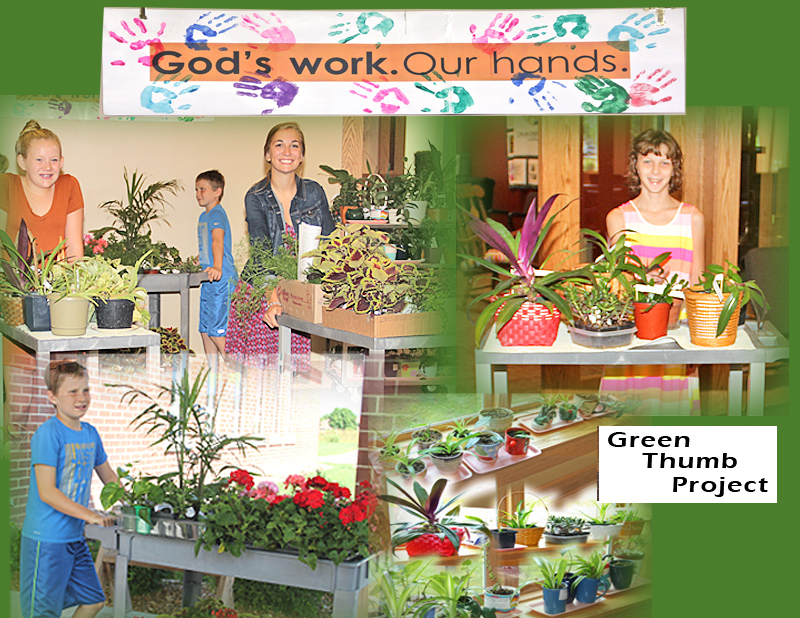 In 2016, plant delivery to UW Oshkosh was a total of 312 plants .