Adult Education Opportunities
Growing in our faith relationship with God is a life-long endeavor.There are opportunities throughout the week (morning, afternoon and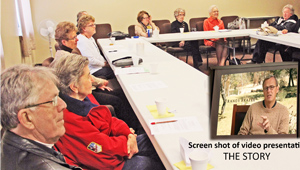 evening) at which you can study God's word. Learn how it instructs us in the ways of the Lord. Share your thoughts and feelings about what the Bible says and how it relates to daily life.
The Adult Education class meets in the Council meeting room near the South entrance to the Narthex on Sunday mornings at 9:30am. The Sunday morning class covers a variety of fascinating topics. Other Book Study classes are scheduled and meet in various available rooms.
Please join us for a spiritual, enriching time together!
SUNDAY ADULT EDUCATION STUDY
Rick Warren's popular book, The Purpose Driven Life, seeks to help readers find answers to three of life's biggest questions:
Why am I alive?

Does my life matter?
What on earth am I here for?
Join us at Immanuel-Trinity as we read through this book and work through these questions in our own lives. This study will be held on Sunday mornings at 9:30 for Adult Ed. starting September 9th, . Books are available on Amazon, or through a sign-up sheet in the narthex.
********************************************
WEDNESDAY NIGHT BOOK STUDY
Book Sessions start 6:30 p.m.Wednesdays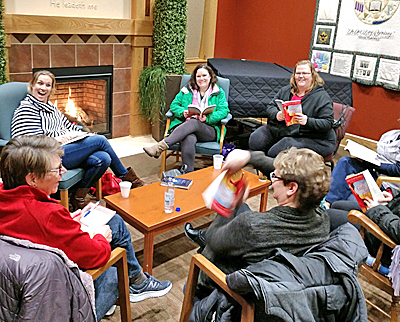 In the Fireside Room
Sessions are about one hour.
Starting
Sensible Shoes, A story about the Spiritual Journey
Sharon Garlough Brown tells the moving story of four strangers-Hannah, Meg, and Charissa-as they embark together on a jounney of spiritual formation. You're invited to join these four women as they relunctantly arrive at a retreat center and find themselves drawn out of their separate stories into a collective journey of spiritual practice, mutual support, and personal revelation. Along the way, you'll gain new understanding of key spiritual practices and find tangible support for the deeper life with God.
Join Wednesday nights at 6:30pm as we read through this book and work through these questions in our own lives.
Books are available on Amazon or contact Katie Hamberg; katieham@ gmail.com .
Read Chapter 1 for the January 9 date!
***************************************************