Adult Education Opportunities
Growing in our faith relationship with God is a life-long endeavor.There are opportunities throughout the week (morning, afternoon and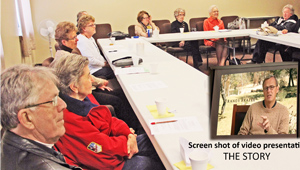 evening) at which you can study God's word. Learn how it instructs us in the ways of the Lord. Share your thoughts and feelings about what the Bible says and how it relates to daily life.
The Adult Education class meets in the Council meeting room near the South entrance to the Narthex on Sunday mornings at 9:30am. The Sunday morning class covers a variety of fascinating topics. Other Book Study classes are scheduled and meet in various available rooms.
Please join us for a spiritual, enriching time together!
ADULT BIBLE EDUCATION
Bible Study Sessions start 9:30 a.m.Sundays
after 8:30 a.m. Worship service, in the Council meeting room
Our sessions are about one hour.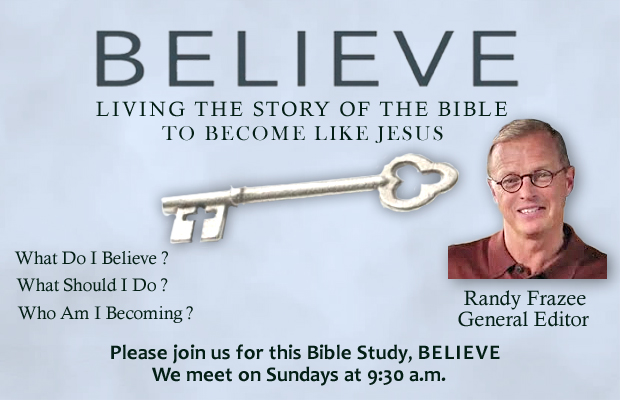 Join us as we learn together how to better think, act and be like Jesus or read the book on your own.
BELIEVE Adult Study began Sunday, September 10, 2017, but you can still join in.
February 25 - Chapter 21 Love
March 4 - Chapter 22 Joy
March11- Chapter 23 Peace
IT'S ONE THING TO KNOW THE STORY OF THE BIBLE.
IT'S ANOTHER THING TO LIVE IT.
***************************************************
WEDNESDAY NIGHT BOOK STUDY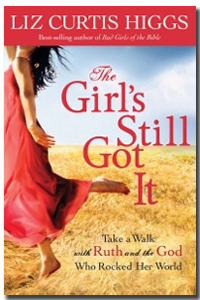 Study started January 3, 2018 at 6:30 - 7:30p.m.
in the Fireside room.
The study was "The Girl's Still Got IT", The book is by Liz Curtis Higgs.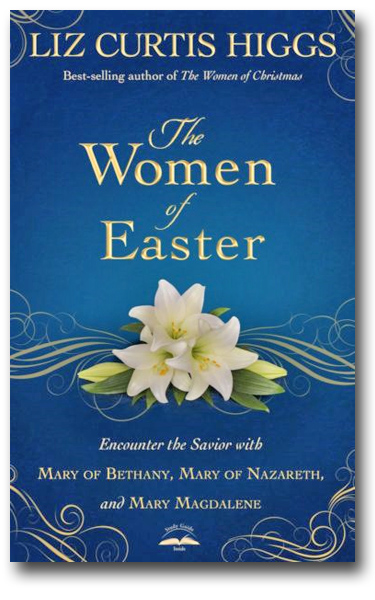 Starting March 7, 2018 to April
The study will be "The Women of Easter". The book is by Liz Curtis Higgs. The book can be purchased from Amazon. Please have the 1st charter read by March 7th.
This Bible Study for the Lenten Season explores stories of three women who played a role in the life of Jesus, as well as events of that first Holy Week of the first Easter.
***************************************************