Adult Education Opportunities
Growing in our faith relationship with God is a life-long endeavor.There are opportunities throughout the week (morning, afternoon and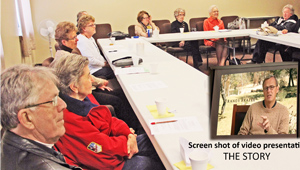 evening) at which you can study God's word. Learn how it instructs us in the ways of the Lord. Share your thoughts and feelings about what the Bible says and how it relates to daily life.
The Adult Education class meets in the Council meeting room near the South entrance to the Narthex on Sunday mornings at 9:30am. The Sunday morning class covers a variety of fascinating topics. Other Book Study classes are scheduled and meet in various available rooms.
Please join us for a spiritual, enriching time together!