Music for all ages
Music has always been a vital part of the worship and ministry of Immanuel-Trinity Lutheran Church. We have regular programs and special events to offer opportunities for worship and service. Consider being a part of music ministry by singing in one of the choirs, playing with the orchestra, the bell choir or offering your special musical talent for special music on Saturday evenings or Sunday mornings during worship.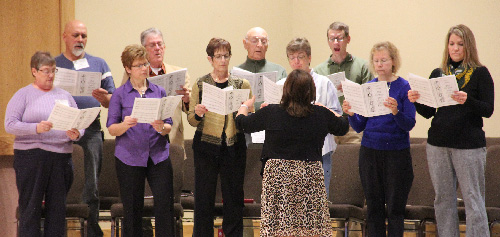 Trinity Adult Choir, a group of dedicated and God-gifted men and women, provide relevant and celebratory music for the traditional worship time. Rehearsals are on Wednesday evenings.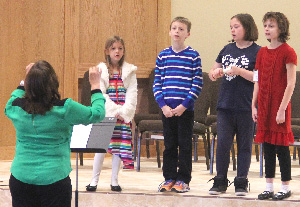 Trinity Kids Choir, Little ones love to learn to sing in the "Trinity Kids Choir" ! We have a lot of fun, incorporating some games to learn more about music, and we raise our voices in joyful song to the Lord!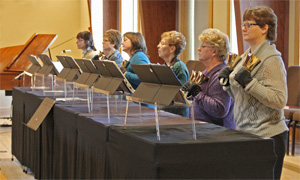 Trinity Bells, an adult hand bell group that offers special music for our worship experience. Practices and performances are scattered throughout the Fall and Spring, as well around the Christmas and Easter holidays.

Trinity Orchestra: If you play in a band or play a string instrument, "Trinity Orchestra" needs YOU ! If you haven"t played in years, or if you are starting out learning an instrument in school, we can taylor a part for your skill level. This is for All generations.
Soloists:Singers and instrumentalists from the congregation offer their musical gifts throughout the year. Opportunities include canting at traditional services, singing or playing as soloists or in small groups, and adding depth to choirs.
All Musical groups have the opportunity to share their music during worship services at various times through the year.